Review of Boris Charmatz,
danse de nuit
at Car Park QEOP, Sadler's Wells, Thursday 18 May 2017, 9:30pm
"But dad, I want to dance".
This is the first sound that introduces me to Charmatz's
danse de nuit
, as a performer moves frantically before me, clad in a fringed white leather jacket while rocking Michael Jackson moves. Cold and wet is the night in a gloomy Hackney Wick. The crowd attending the piece is thrown together around a roofed pavement area - a small disruption to the performance's program (which was planned to happen on the roof of the adjacent multi-storey car park).
Surrounded by a mixture of new and old industrial buildings, the piece is illuminated mainly by a dynamic set of moving led panels, each mounted on a different stealthy, silent performer. Six of the interpreters dance, speak, and enact a series of gestures occupying distinct spaces, and as the pace accelerates, they disjointedly cluster among the centre of the concrete urban stage.
Moving as a human swarm, the six performers become a single complex organism that, as if afflicted by a 21st century malady, shouts truths and thoughts indistinctly: both moving image, text and sound, the piece interlaces popular references such as Eminem's
Lose Yourself
with a fragmented and hard political narrative that involves freedom of expression, terrorism, patrols, control.
As a loosely synchronic body, an offbeat hymn, Charmatz's piece combines pop culture and political struggle at a high speed: detached from any linearity, it agitates and excites, providing a breach into the orderly, ordinary, and politically correct, reminding us that bodies do have agency.
︎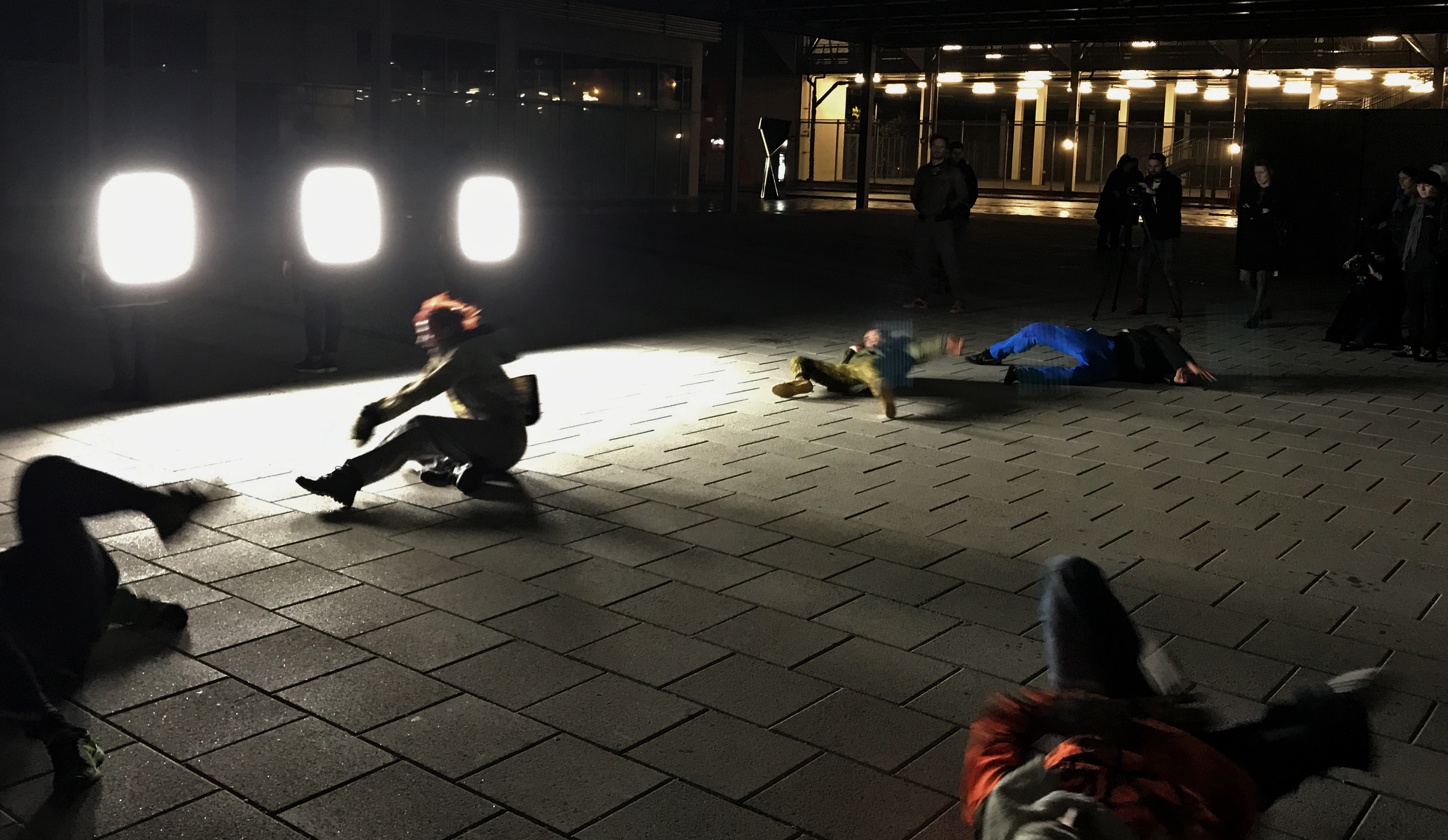 Boris Charmatz,
danse de nuit
, Sadler's Wells, London. Photography by the author.